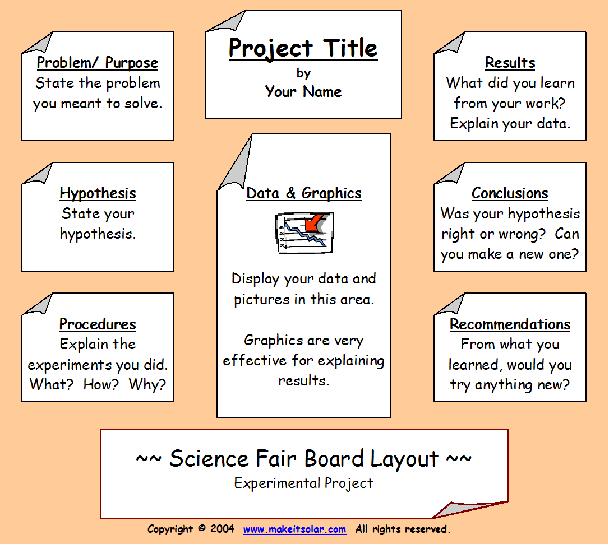 *** The Research Paper ***
What does your report need?
• Name and Class
• Project Title
• Body Paragraphs
Your research paper should include the following information:
In this section, explain your problem or question. Why did you choose this problem? Where did you get the idea? Why did you do this project? What was your purpose?
In this section, state your hypothesis. Why did you make this hypothesis? What observations did you make that led you to this hypothesis? (Remember: Your hypothesis is "a best guess based upon your observations.")
In this section, please give a list of your materials. You may simply
list your materials in a "bulleted list."
4) Procedure
Write the step by step process of what you did in the lab here
In this section, explain what happened in your experiment. Use charts, graphs, data tables, etc. On your graph, make sure to label the following: title, x-axis, y-axis, and units.
What did you learn? Was your hypothesis right or wrong? What could you do next with this experiment? Is there another experiment
that could follow this one?"
How is this science related? What new information have you gained/learned? How could this help you in real life?
Explain the overall significance of your science fair project and how your experiment relates to the world.
List any books, websites, magazines, journals or other sources you used for your research or experimentation.
***Proofread the entire research paper with a parent, editing content, grammar mistakes and punctuation before you hand it in to your teacher.***